Did you watch the Grammy's last night? I DVR'd it and fast forwarded through the majority. Ha. Priorities people. Real Housewives of Atlanta was on too! How do you choose? Anyways, I wanted to recap some of my favorite red carpet looks, but I have to say I was terribly underwhelmed. I'm not really a fan of the high slit and it seemed like ever psuedo star and her sister were rocking the look. No thank you.
So here are my top three looks of the night. I'm normally a color fan on the carpet, but for some reason all three of these looks are dark.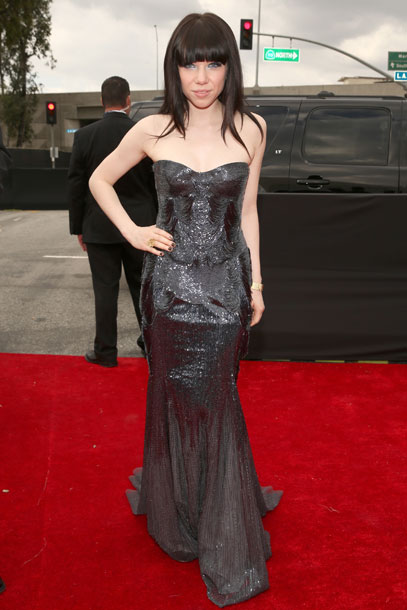 Loved the deep sparkle of Carly Rae Jepsen's beautiful gown and the deco elements of the beading on the top. So pretty.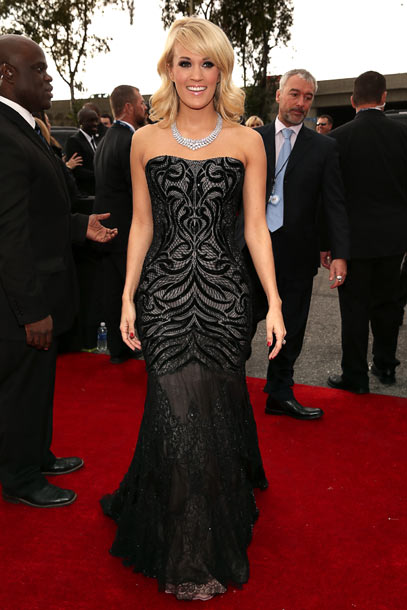 Carrie Underwood rocked a very similar silhouette, So loving the lace details, her classic hair and flawless makeup. Nailed it.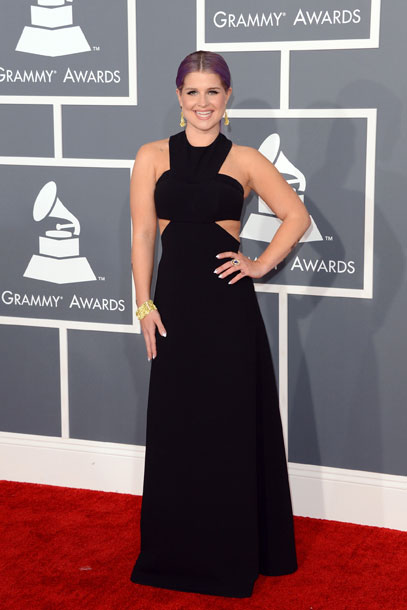 I seriously think this was the first time I've ever seen Kelly Osborne and actually gasped at how beautiful she looked. First of all, this dress is so flattering on her, and she looks SO skinny! But I love how she styled it with minimal hair and just enough jewelery to really let her gorgeous figure come to the forefront as the star of the look.
So what did y'all think? Who were your grammy favorites?