As many of you know, my office is on Capitol Hill here in DC so I'm lucky enough to see the gorgeous capitol building every day. Congress officially began their new session last week, but the President doesn't start his new term for another two weeks or so. I've been slowing watching the process as they've built the scaffolding, hung flags, and delivered more port-a-potties than you can imagine. With festivities kicking off next weekend I've been running around making sure I have dresses and accessories to all of the various events that weekend. I think I'll be attending 3 balls this year, most of them for work, so I need three different outfits.
While I haven't decided yet, there are some things to consider for Inaugural balls. First... this is not prom. Obvious, but I haven't really had to wear long gowns since high school, so there's a whole new set of rules. As with anything in DC the balls are potential networking events, so I need to stay some what professional. Strapless dresses are pushing it--- so make sure you have a wrap. This may not be the time to make a real statement with your fashion choices, so tone down the color and the trends.
Here are a few dresses I think would be perfect.
I really like the coverage of this dress. It's a gorgeous bright red, which is fun while still being patriotic (obviously this is an inaugural ball).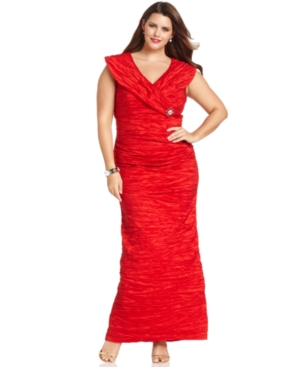 Again, really liking the coverage of this dress, but the lace detail make it a little less stuffy. Plus it's emerald, so on point with the trends--- while not taking too many risks.
While this dress is strapless, I really like it. The deep color is fun, yet professional and the beading is just enough to make the dress unique but again not overly flashy. A gorgeous pashmina and you're all set to hit the town.
Purple Dress
Again, this one has some sparkle (which we all know I love), but I adore the halter neck. The shoulders show a lot of skin but you do have to worry about cleavage.
So what would you wear to an inaugural ball?