Saturday, March 16, 2013
This. Is. Happening.
Can't wait until mine arrives on March 26th.
Posted by

Blue Dog Belle
at 7:00 AM
9 comments:

Links to this post
Wednesday, January 23, 2013
Well folks. It's over. While it was an overwhelmingly stressful few days, I will never forget the ride. I kept thinking what a difference four years and a lot of hard work makes. I spent the weekend juggling touring my parents around town, working to prep for a few big events my office hosted throughout the weekend, trying to attend the Obama Legacy conference, see all my campaign staff friends, sleep, dance the night away at a few balls, oh... and go to the inauguration.
Lashes and curls at the office. A normal day OBVIOUSLY.
All dressed up and ready to go to the Arkansas Ball. Again... I'm loving wearing the fake lashes. So glamorous. I just need to practice applying them.
An INSANELY amazing cheesecake at the staff ball.
The staff ball was quite the affair, POTUS, FLOTUS, The Bidens, Lady Gaga and Tony Bennett all in one room. Doesn't get much better than that.
Now that all of this silliness is over, I promise to be a better blogger and start writing posts again. See you ladies tomorrow for Friday Fancies!!!
Happy Thursday!
Posted by

Blue Dog Belle
at 10:00 AM
11 comments:

Links to this post
Tuesday, January 22, 2013
I'm still recouperating from the madness that has been this 57th Presidential Inauguration. I promise to bring a full re-cap soon, but I wanted to check in and say hello! What did y'all think of Michelle's looks yesterday? I'm loving this edgier first lady. The sleek hair (and the new bangs!), the graphic print with the sparkly belt? Love.
While I loved the 2009 yellow combo--- it seemed she catered a bit to what she
thought
she should wear, something traditional, but this is the second term now, and she's setting her new style agenda off on the right foot!
Then she showed up in this gorgeous Jason Wu gown. I loved the bright color, the subtle pattern, and the fit. She looked absolutely stunning.
Posted by

Blue Dog Belle
at 9:00 AM
20 comments:

Links to this post
Wednesday, January 9, 2013
As many of you know, my office is on Capitol Hill here in DC so I'm lucky enough to see the gorgeous capitol building every day. Congress officially began their new session last week, but the President doesn't start his new term for another two weeks or so. I've been slowing watching the process as they've built the scaffolding, hung flags, and delivered more port-a-potties than you can imagine. With festivities kicking off next weekend I've been running around making sure I have dresses and accessories to all of the various events that weekend. I think I'll be attending 3 balls this year, most of them for work, so I need three different outfits.
While I haven't decided yet, there are some things to consider for Inaugural balls. First... this is not prom. Obvious, but I haven't really had to wear long gowns since high school, so there's a whole new set of rules. As with anything in DC the balls are potential networking events, so I need to stay some what professional. Strapless dresses are pushing it--- so make sure you have a wrap. This may not be the time to make a real statement with your fashion choices, so tone down the color and the trends.
Here are a few dresses I think would be perfect.
I really like the coverage of this dress. It's a gorgeous bright red, which is fun while still being patriotic (obviously this is an inaugural ball).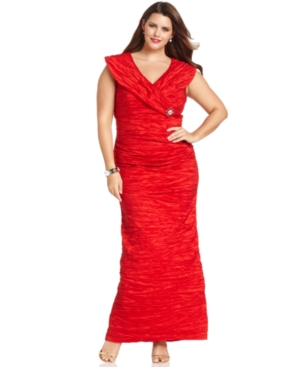 Again, really liking the coverage of this dress, but the lace detail make it a little less stuffy. Plus it's emerald, so on point with the trends--- while not taking too many risks.
While this dress is strapless, I really like it. The deep color is fun, yet professional and the beading is just enough to make the dress unique but again not overly flashy. A gorgeous pashmina and you're all set to hit the town.
Purple Dress
Again, this one has some sparkle (which we all know I love), but I adore the halter neck. The shoulders show a lot of skin but you do have to worry about cleavage.
So what would you wear to an inaugural ball?
Posted by

Blue Dog Belle
at 6:00 AM
36 comments:

Links to this post
Monday, December 17, 2012
Sorry for being MIA today folks. I have had the most ridiculous few days and I can barely think!
So since I only have a few hours of the day left I need to make sure I get a post together! So today's topic of the
someone you would want to switch lives with for one day and why
I just LOVE HRC. Not only does she have an amazing job--- but she's just generally awesome!
Posted by

Blue Dog Belle
at 9:38 PM
5 comments:

Links to this post
Thursday, November 8, 2012
*This is a letter to myself. I need a venue to just release my experience of the last month. I promise I'll curtail the political rhetoric to the best of my abilities in the future but for today just sit back and listen*

The emotional roller coaster I've been on the last few weeks has been a crazy one, but I would do this again 100 times over. It was absolutely amazing to be apart of the team. I'm sure my experiences were like so many others in field, but the people and the volunteers I worked with were the greatest and the most frustrating all at the same time. Honestly, one of the greatest moments of my life was being on the staff call with POTUS today, after winning the election. E-day was just so surreal, I couldn't believe that it was really happening and we won. I spent the evening just thinking "is this really happening, no, they're still going to throw something at us." The win, hours of work, the emotional highs and lows of constituent contact, the massive disruption in my life plans and my utter exhaustion, none of it had sunken in. Not until that call when POTUS came on to thank the team. That's when it hit me. When he got chocked up about how honored he is to lead us, I just lost it. I started sobbing. I beyond proud to represent him, and beyond honored to have him say so many amazing things about our team. The weight of the last 5 months of stress just completely bottomed out from under me and I just melted. As I was driving to get some coffee and go break down the office, listening to that call and sobbing I spot one of our local characters Dwayne.

Dwayne spent a good seven hours of election day in front of our office with his boom box and an Obama sign dancing, inviting people in and encouraging the random passerby to vote. As I was utterly overwhelmed with emotion I pulled up to a stop sign and who do I see across the street? It's Dwayne still with his boom box still dancing a day later, screaming "Obama! Obama! Obama!" I had to park the car and give him a hug and just thank him. He and the rest of these hard working people make this so worth it. He will probably never leave Steubenville, he'll never graduate college nor will he have the financial security that so many of us have grown accustomed to. But our president has made his life better. Duane has healthcare coverage for the first time in decades. His foodstamps are still there when life is especially hard. His utter enthusiasm for our President and the good work we've done and will continue to do, brings a smile to my face. He is why I did this. I'll never forget Dwayne dancing in the streets for President Obama in Steubenville, OH. Never.
Posted by

Blue Dog Belle
at 12:21 AM
10 comments:

Links to this post
Tuesday, October 16, 2012
Alright folks. This is coming back. While we may not agree on politics, we can all agree that drinking games make them more fun right?
I had a lot of fun with this last time around, and this time promises to be just as good. If tonight is anything like the last presidential debate, you are going to need to choose your cocktail of choice wisely. I would suggest making a fall shandy. Not only is it delicious, but it's relatively low in alcohol, so you can sip away all night long.
My recommendation is a Pumpkin Shandy
Ingredients
Directions:
Add Cointreau, lemon juice, pumpkin butter and ice to a mixing glass.
Shake and fine-strain over ice in a highball glass.
Top with beer and garnish with fresh grated nutmeg.
Good luck, and be careful. Don't drink and drive, debate politics with your friends, or over indulge. Pace yourselves please.
Posted by

Blue Dog Belle
at 7:00 AM
7 comments:

Links to this post
Thursday, October 11, 2012
Well folks. I've enjoyed a whole 2 days of calm now that the LSAT is over. I think I have a death wish or something, but I have some exciting news! I will be departing Washington, D.C. on Sunday morning to go work on the Presidential Campaign in Ohio!
It's going to be an adventure for sure! Knocking on doors. Making lots of phone calls. Working ridiculously long days. I can't tell y'all how excited I am.
Needless to say I thought blogging during LSAT prep was going to be sporadic....
Don't worry though, all will be back to regularly scheduled programing after the election! And DC friends, don't fret. I will return soon!!!
xo! And don't forget to vote!!!
Posted by

Blue Dog Belle
at 7:00 AM
19 comments:

Links to this post
Wednesday, October 3, 2012
If I wasn't in the home stretch of the LSAT (2 days folks!), I would be partaking. Don't worry--- I'll remind you a little earlier next time. Happy Debate night!
Posted by

Blue Dog Belle
at 4:43 PM
7 comments:

Links to this post
Wednesday, September 26, 2012
Yesterday was National Voter Registration Day! Did you register? I did. I will officially be voting in the District of Columbia on November 6. I'll be disenfranchised on the Federal level, but I so believe in the importance of voting, that I didn't want to skirt the lines of legality by voting in Arkansas. where I've been registered the last 2+ years. *Side note, my parents live in Little Rock, Arkansas--- I don't know if I've ever shared that little tidbit with y'all. Anyways. I mailed off my registration form to the DC Board of Elections and I'm so excited.
No matter what side of the aisle you fall on I think we can all agree voting is so important. I've talked about why I love politics
before
but in the weeks leading up to the election I think it's important to address it again. So here we go. Blue Dog Belle's top 10 reason to vote.
10. In order to be heard--- you have to make a statement.
Duh, right?
What I mean is Congress appropriates funds for various projects and initiatives. They really do listen to the constituencies who make the most noise, so speak up!
9. Don't let someone buy your vote (or your silence). Who wants to be manipulated by the powers that be? No one.
8. Votes make Democracy work. Our government is by the people for the people. But if the people disappear from the process, the whole thing will break down.
7. It's important to stay up to date on the issues. No matter what the policy, you should know how you are affected. If you're up to date on the issues, your far more likely to vote.
6. It's fun. Who doesn't love that little "I voted sticker"
5. You should get paid from work for any time you take to vote--- so hey, wait it a line. Exercise your rights. And take a break from work.
4. You shouldn't complain if you don't participate. Obviously, this is just my opinion, but it drives me NUTS when people start facebook or twitter rants about something stupid that the government is doing but I
know
they don't take the time to actually go vote. If you don't participate you don't get to complain. (okay--- that's a tad extreme, but it still a pet peeve).
3. Every vote counts. Voting is the ultimate equalizer. No matter how much money you have, what you do or where you live. Your one vote counts the same as that billionaires.
2. The government is broken--- this is the easiest way for you to help fix it. Record deficits, unfunded entitlements and a broken tax code. There are so many important problems that we desperately need to solve. Voting helps provide a direction to the country, let Congress know how you think we should fix it!
1. It's your Constitutional Right. How many millions of people are denied freedoms every single day? In this country alone just think about our relationship with voting throughout history. 90 years ago our mothers won the right to vote. Less than 50 years ago African Americans were barred from voting all across the country. We are so lucky to live in a country, no matter your race, gender, sexuality-- nothing bars you from exercising your freedom. Above all this is why I vote. I vote because I can.
Is that enough for you? You only have a few days left to register (there is a 30 day deadline) so go on and
register
Posted by

Blue Dog Belle
at 12:19 AM
13 comments:

Links to this post
Tuesday, September 11, 2012
Okay ladies. I'm sure you're all tired of hearing about the DNC and my epic adventure to Charlotte. But I feel like I owe you a recap of the full adventure.
She also made arros y frijoles, and some yummy mint cocktails. That girl knows me so well.
I mean really. Look at this awesomeness. After a while we hit the town for some fro-yo.
Sunday morning we did a few photo-shoots and had a perfect breakfast. Girlfriend knows how to make a waffle.
I don't know that I told you officially, but I was offered a position volunteering with the DNCC (convention staff) on the Government Affairs team. It was a great opportunity to meet other like minded young people in Washington, and I just had a fabulous time.
I spotted quite a few famous folks (famous if you watch CNN non-stop like me) Congresswoman DWS above. CNN contributor Donna Brazile below.
Since there were no "official" convention events on Monday I wandered around carolina fest before starting an evening of party hopping.
I ran around town through crazy rainstorms. I ended the night up in NODA which is the arts district of Charlotte. I was beyond thrilled to be reunited with Terrapin.
Tuesday I was up bright and early (with quite the headache) for breakfast with my boss. Then headed off to a few meetings, before reporting for work.
I made an appearance on MSNBC and a few on CNN... never did find the FOX news stand. SHOCKING.
I got to go to a discussion with National Journal featuring an amazing line up: Kal Penn, America Fererra, Chelsea Clinton, Andrew Jenks, Chuck Todd, Kaseem Reed and more. It was great. AND I got to meet Chelsea. She is gorgeous and amazing. Love her!
After work that night I hit up the B52's concert. I had a great time, but 2 am rolled around and I needed to rest my feet.
Thursday was a blur. Breakfasts. Meetings. a quick lunch a Moes, then reported for double duty and the big speeches.
I am definitely a driven person. I impose some pretty harsh standards on myself, and while it has definitely been a good character trait in my life, it doesn't always allow the opportunity to stop and smell the roses and appreciate where I am.
I was sitting down in a tiny corner of this lounge. feet throbbing. dehydrated. exhausted. with hours ahead of me. then former President Clinton came on. I just had a moment. I started sobbing. Partially at his amazing speech and how much I realized that I really do care and believe that we are heading in the right direction in this country (that's a post for another day though). But more for the fact that I suddenly realized where I was, and how lucky I was to be there. and honestly, how proud I was of myself for putting in the hours, and doing the work, and making the connections and generally being a sufficiently successful person to get there on my own merits. I didn't buy my way in. Or call in favors from numerous connections to get there. I did it. Me. And I was just overcome with emotion by the whole thing. What a great experience.
Okay I know y'all have had enough of this trip. I promise, beauty and fashion will be back tomorrow. Happy Tuesday!
Posted by

Blue Dog Belle
at 7:00 AM
9 comments:

Links to this post