This week's Friday's Fancies focuses on one of my all time favorite patterns, the polka dot! I was going to try and create an outfit for you guys, but a look full of polka dots seemed a bit absurd. So this a board of some polka dot pieces I'm loving this spring.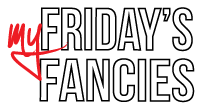 So, what do you think? I'm kind of obsessed with the new Marchesa line at JCP. Have y'all checked it out yet? The black dress is one of my favorites for sure. I am loving the subtle polka dot mesh neckline.
Plus I'm pretty sure I'm going to add those TOMS to my collection.
Hope y'all have a fabulous weekend! I'm going to be hanging out with the crew. #
dcCallie
is here and
team lawfully wedded wife
is coming to. DC's not ready for us, that I can promise you.