Now that I've been the proud owner of the Naked Palette for a year I am convinced that high end eye palettes are 100% worth the investment. I'm feeling like I've hit a bit of an eye makeup rut lately, so I'm debating about investing in a new palette. (Or maybe my Mom will read this and get me one of these for an early Christmas present. Just kidding Mom, but if you want to send me one I'd totally be okay)
These are the three palettes I've narrowed it down to...
The LORAC Pro Palette is GORGEOUS. Half matte and half shimmer, I think there are a ton of looks that you could create with this. There are a few similarities to the naked palette though, so I'm a little hesitant.

Too Faced The Return of Sexy Palette
The Too Faced The Return of Sexy Palette is shimmery and fabulous! I love the idea of this combo of three palettes in one. Browns, Purples and Grays. All are go-to color combos for me, plus I don't have a ton of these colors in my collection, so it would be a great way to expand.


Urban Decay The Vice Palette
The UD Vice Palette was just released, and from what I hear it's going to be the next big thing. I'm more of a neutral girl, so the bright colors are a bit scary. However I love UD shadows and they are all super blend-able so the pigmentation isn't super scary if you tone it down with some of the neutrals.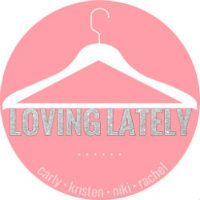 Rules
1. Follow Your Hosts and Co-Hosts
2. Grab a Button
Or link back to one of your hosts, and help us promote Loving Lately!

3. Link Up!
Link up your post on what you're loving late
ly!
Please do not link up your entire blog or any posts that are not "Loving Lately"!
We are so happy to have you link up, and we do go through and read all of the posts, so if you do not give credit, we will have to remove your link. And we don't want to have to do that! So please share the love and include a link back!
4. Mingle
It's a linky party after all!
Visit some of the other posts in the linky and say hello!


5. Tweet!
Help us promote and grow this party! Send a tweet and let everyone know you linked up!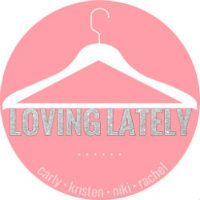 Let's get this party started!